ESAF SMALL FINANCE BANK
We Are Hiring For Positions
SALES OFFICER– 1 year experience in sales in Banking)
02- BRANCH OPERATION MANAGER – 2 year experience in Banking branch operation
03- TELLER – 2 year experience in Retail Banking)
-Age 20- 30 Years
Minimum Qualification :
1.Latest resume
2.color passport size photo
3.Educational certificates (graduation or above)
4.KYC documents. DL is must.
5.Relivin latter of previous organization
6.salary slip of latest 3 month
Reporting Time : 09 am 02 pm
01.09.2023 ( INDORE)
ESAF SMALL FINANCE BANK, KANCHAN PALACE GROUND FLOOR OPPOSITE BOMBAY HOSPITAL, 94 SCHEEM BOMBAY ROAD INDORE – 452010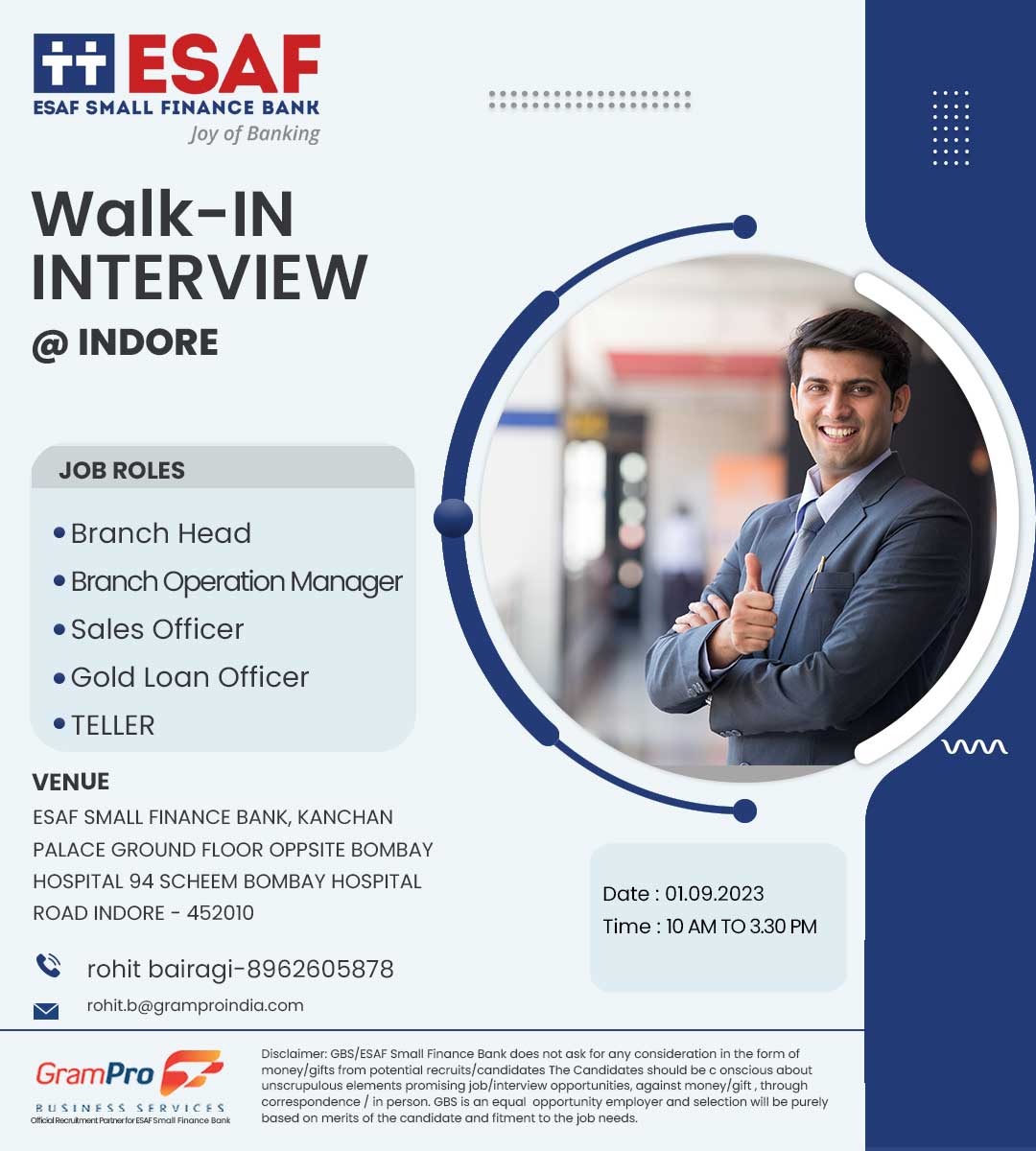 02.09.2023 ( DHAR)
ESAF SMALL FINANCE BANK 42-44/4 TRIMURTI NAGAR INDORE ROAD DHAR – 454001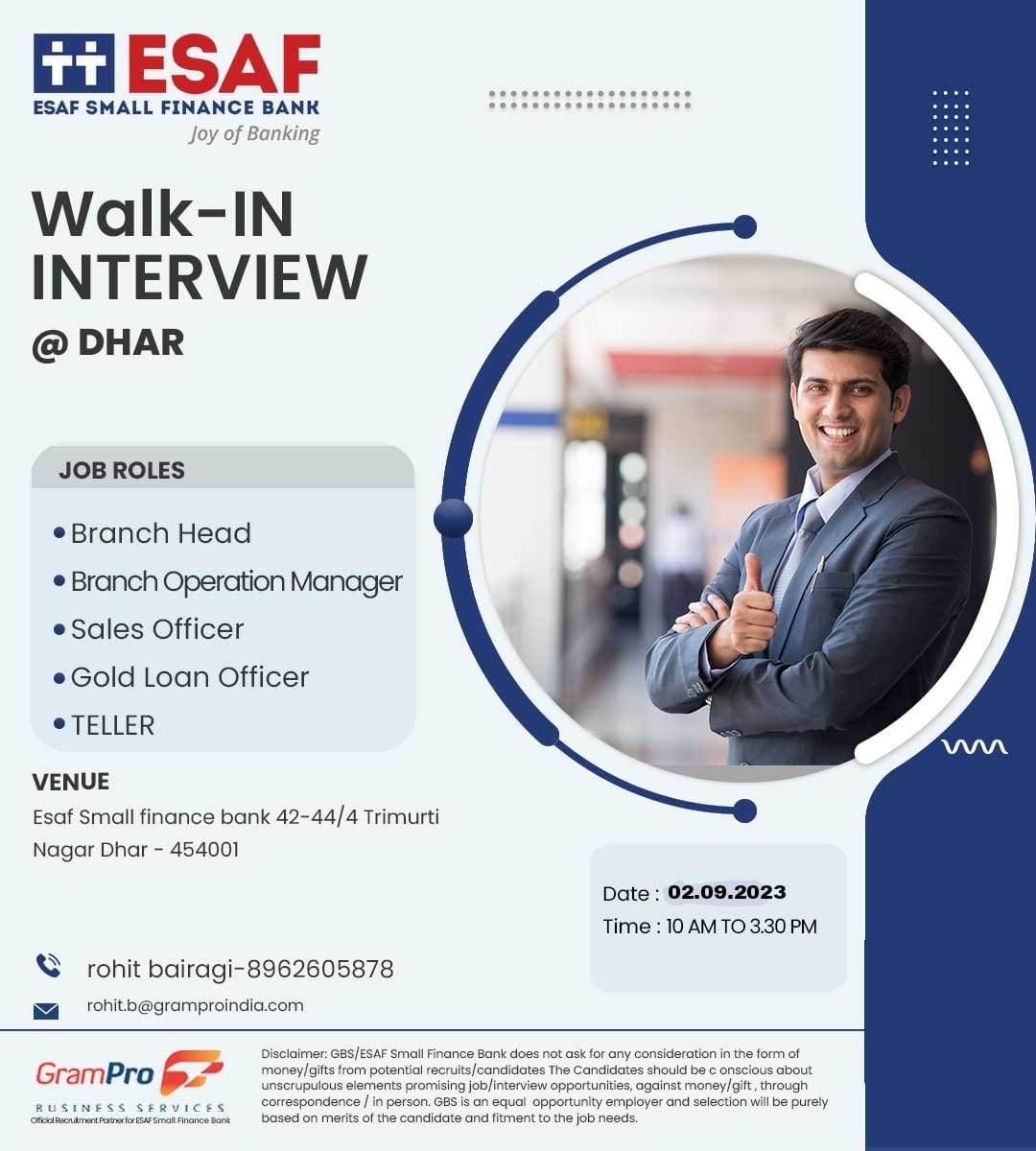 ROHIT BAIRAGI
Contact 8962605878
Mail Id – rohit.b@gramproindia.com
HR Dept –
ESAF SMALL FINANCE BAN
Click on below link for applying – https://docs.google.com/forms/d/e/1FAIpQLSeB5I-DbCD3U8Lz4_O7Q_HVfiVnSCsBmWpe4fn1S7m0zVXhNg/viewform
Thank you for reading this post, don't forget to subscribe!
Join Our WhatsApp Group - JOIN NOW
Join Our Telegram Group - JOIN NOW